Sound Work: Composition as Critical Technical Practice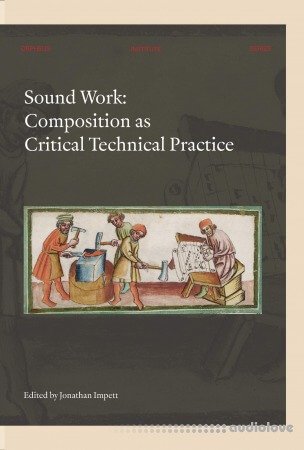 The practices and perception of music creation have evolved with the cultural, social and technological contexts of music and musicians. But musical authorship, in its many technical and aesthetic modes, remains an important component of music culture. Musicians are increasingly called on to share their experience in writing. However, cultural imperatives to account for composition as knowledge production and to make claims for its uniqueness inhibit the development of discourse in both expert and public spheres. Internet pioneer Philip Agre observed a discourse deficit in artificial intelligence research and proposed a critical technical practice, a single disciplinary field with "one foot planted in the craft work of design and the other foot planted in the reflexive work of critique. A critical technical practice rethinks its own premises, re-evaluates its own methods, and reconsiders its own concepts as a routine part of its daily work."
This volume considers the potential for critical technical practice in the evolving situation of composition across a wide range of current practices. In seeking to tell more honest, useful stories of composition, it hopes to contribute to a new discourse around the creation of music.
Contributors: Patricia Alessandrini (Stanford University), Alan Blackwell (University of Cambridge), Nicholas Brown (Trinity College Dublin), Marko Ciciliani (University of Music and Performing Arts Graz, Austria), Nicolas Collins (The School of the Art Institute of Chicago), Agostino Di Scipio (Music Conservatory of L'Aquila / "Arts, écologies, transitions" Research Team, Paris), Daniela Fantechi (Orpheus Institute / University of Antwerp), Ambrose Field (University of York), Karim Haddad (IRCAM - Centre Georges Pompidou), Jonathan Impett (Orpheus Institute), Thor Magnusson (University of Sussex / Iceland University of the Arts), Scott McLaughlin (University of Leeds), Lula Romero (composer), David Rosenboom (composer), Ann Warde (independent scholar), Laura Zattra (IRCAM / Rovigo Conservatories of Music), Julie Zhu (Stanford University)