Digital Sound Factory Motif Vocal Xpression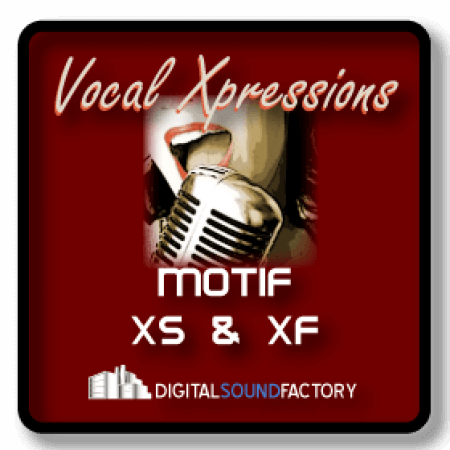 Digital Sound Factory Vocal Xpressions is a collection of vocal ensembles, vocal hooks, synth voices, & effects. The vocal ensembles were originally recorded by the Ensoniq sound design team. Portions were used for various Ensoniq keyboards, but the entire collection was never released. DSF has re-mastered these classic vocals for the Motif XS & XF. These vocals are ready to enhance your music. This Voice Library requires DIMM memory?for a Motif XS, or Flash memory for the Motif XF.
Xeraser's notes: this is the original version of this library, also known as the "Vocal XSpression" but as far as I know there is no separate XF version and they just send you the XS version on purchase. It should be compatible with the Montage and MODX too but I can't test it myself. I'd be happy if you credited me.