Multiton Bits Warmth Analog Drums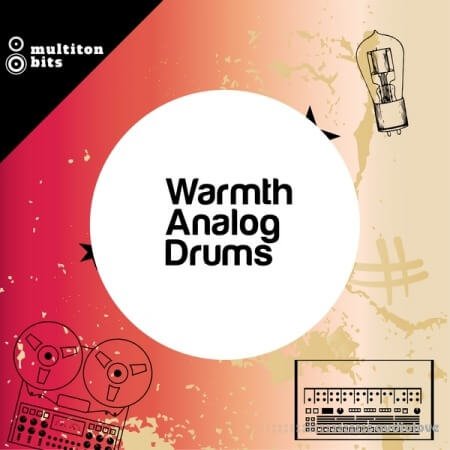 Warmth - Analog Drums is a project that we have been working on for a few summer months with a goal to sample 4 rare analog drum synths and squeeze some fresh sounds out of them. Besides the legendary Roland TR-909, the ultimate techno machine extensively sampled here, this pack also features less known beatboxes as Jomox Xbase 09, Vermona DRM1, and Quasimidi Rave-O-Lution 309.All of the above mentioned drum synths are discontinued, though some were reincarnated under new names. Xbase became Alpha Base, TR-909 became digital, Vermona reached mark 4, while Quasimidi stopped producing synths altogether 20 years ago.
Pack features 114 one-shots and 88 loops sampled through HQ preamps and just subtly compressed giving these sounds enough headroom for maximum usability. Some of the loops were also treated with an outboard analog filter to get some old-skool sounding transitions. No matter which style of music you are producing big and warm sounding analog drums can surely enrich it, so check this collection!
202 Original Royalty Free Sounds
114 WAV One-Shots
88 WAV Loops