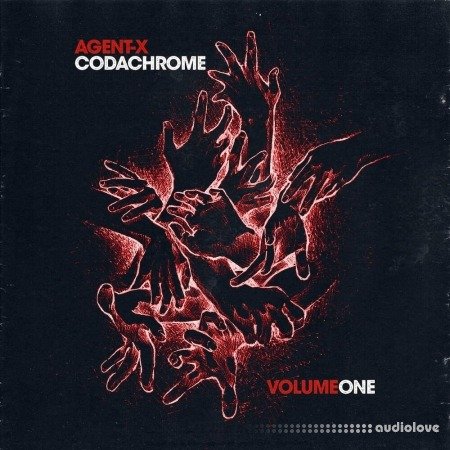 Introducing another experimental concept from Overcoast and The Drum Broker: Codachrome Vol. 1 by Agent X (J.L. Hodges)
Codachrome Vol. 1 features 15 compositions that were created for the experimental and open minded producer, who wants unique and spacey ideas to chop, flip, and manipulate into oblivion. Blending organic live instruments, synths, vocals, and fx, these compositions are full of vibe and texture.
Agent-X included a variety of master treatments (cheap home cassette recorder, 1/4" tascam 388, and a Scully mastering deck) There are 16 & 24 bit masters of the original, and 16/44.1 of the cassette, and scully versions. These will work with any DAW, or sampler.
With years as a film and TV composer, beatmaker, and touring psychedelic rock musician, Agent X loves unique sounds, fluid melodies, and out there concepts, This collection is sure to provide some experimental inspiration for your productions. *All Samples are BPM labeled
Instruments featured in these samples:
Synths: Moog Voyager, Prophet 08, Prophet 6, DSI Tetra, Roland Boutique Series, Yamaha YC, Elektron Analog 4, Mellotron, Moog Little Phatty, and VST instruments
Vintage Guitar Amps (Gibson Skylark, 5w National, and Fender Princeton Reverb)
Vintage Bass Amps (Fender Musicmaster/Ampeg SVT) Vintage Bass (Hofner Violin Bass, Cheap Japanese Knockoff)
Vintage Guitars (Silvertone, Harmony, Danelectro, Gibson and Fender) Upright Piano, Vibraphone, and Glockenspiel
Guitar Pedals Fender
Rhodes/Wurlitzer
Various toy keyboards
Tascam 388 Tape Machine