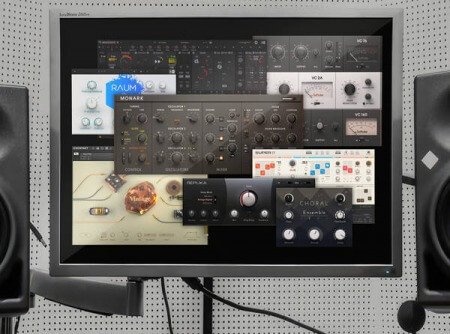 Join production guru Thomas Cochran for a Native Instruments video tutorial course on producing indie pop using nothing but Native Instruments plug-ins! In this informative NI course, Thomas will break down each step of the process, detailing which instrument/effect he's using for which task and imparting many relevant production tips along the way. You'll learn important insights into layering sounds, adding percussion, using effects, designing sounds, and much more, all of which is applicable to this exciting genre and many more as well! These videos are designed for those with basic production knowledge and/or experience.
Thomas welcomes you to the course and begins by playing through the song that he'll be creating throughout this course so you'll know what's to come. Then, it's down to business, where you'll learn how to build the foundation of the track with a few synth chord layers. Thomas then creates a Rhodes-like keyboard sound with MASSIVE X to expand the song's sonic palette. Discover also how these previous synth layers can be re-sampled and repurposed into an ambient pad that's treated to some reverb to help fill out the space.
Next up, learn how to add a little bite to the track with some guitar, not to mention some processing tips to help it sit well in the track. This is followed by introducing some drums and percussion to frame the song with a solid rhythmic component. Then, Thomas demonstrates how to achieve a big chorus effect by adding some more synth layers treated to a bit of detuning and other effects to create a huge sound.
You'll learn plenty more tips as well, including creating a melodic sound (ambient pluck) from scratch, adding bass guitar and synth bass for variation, adding and customizing lead vocal stabs with GLAZE, arrangement and mix adjustments, and more! The individual Producing Indie Pop with Native Instruments video descriptions will provide more information and other ideas on how you can apply these concepts to your own productions. Turn that next song idea into an indie pop masterpiece... watch "Producing Indie Pop with Native Instruments" today!
What You Will Learn:
-How to layer various synth chords and sounds to create a harmonic bed for the track
-Sound design techniques and ideas
-Production, arranging, and mixing concepts for the indie style
-Layering other instruments, such as guitar, drums/percussion, and guitars, to flesh out the track
-and more!
Plug-ins used:Instruments:
SUPER 8
MASSIVE X
KONTAKT 7
MONARK
Kontakt Libraries:
KONTAKT 7 Factory Library
ELECTRIC MINT
SCARBEE MM-BASS
GLAZE
Effects:
REPLIKA
SOLID BUS COMP
VC 160 compressor
VC 2A compressor
RAUM
SUPERCHARGER GT
TRANSIENT MASTER
CHORAL
PASSIVE EQwww