Udemy Logic Pro 101 Learn To Produce In A Matter Of Hours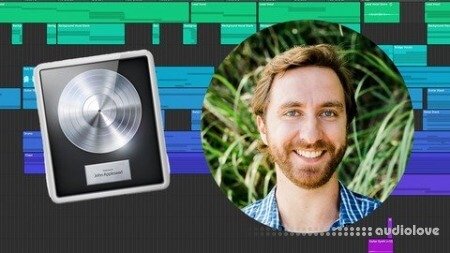 In this course, you'll learn everything you need to get started recording, editing, and mixing projects in Logic Pro!
We'll start by covering the overall user interface of the software, allowing you to get a complete understanding of how to navigate the software, and setting the groundwork for the tools that you'll learn later. Then, we'll dive into recording and editing, covering both audio and MIDI, ensuring that you know everything you need to get your ideas down in Logic and start making actual music. After that, we'll move onto the mixing and mastering phases of music production, which will help you bring your original ideas from just ideas, to fully polished, professional-sounding music. We'll even cover more advanced tools, like automation, and the new beat-creation tools that Logic Pro has to offer.
Oh, and did I mention that you'll learn all of this in under three hours? Sure, there are plenty of courses over there that can give you an in-depth look at every single tool on offer by Logic Pro, but in this particular course, we're focusing on the main tools that every Logic Pro producer needs to create great-sounding music. Who said learning how to produce music had to take days?