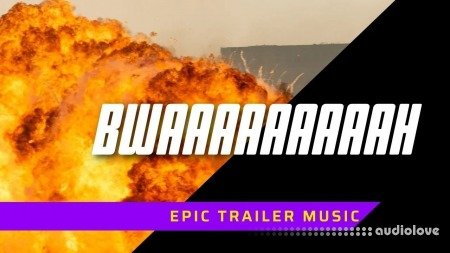 Today we're re-scoring the trailer for a really exciting upcoming indie film called 'Punch' using the fundamental principles of epic trailer music.
To ensure we cover all the fundamentals of music creation, we'll be building chords into strong progressions that we'll layer with interesting harmonics and build until.. we arrive at... the drop... BWAAAAAAH.
By popular request, this class will include instruction on creating your very own BWAAAH that you can implement into your upcoming film or trailer score. There was no BWAAAH in the original version of this trailer (nor does their need to be) but adding one has drastically altered the tone of the trailer and made it far darker and grittier, and I like it!
If you join in on this class you can expect to learn more about
1. Building a chord progression that makes musical sense for its key
2. Layering instruments
3. Adding automation to your plugins
4. Working synths and instruments together
5. Creating tone and mood with music
If that sounds exciting to you then join us! I'll be using Ableton Live 11, Spitfire Audio plugins, SoundShifter by Waves, and Valhalla Supermassive. This course is perfect for beginners and anyone else looking for a few pointers in areas they'd like to improve on.
The film Punch stars Conan Hayes and Jordan Oosterhof
It premiers in the US on March 10th 2023 and was directed by Welby Ings
Watch the original trailer here: