Sonic Academy How To Make Techno with Mac Vaughn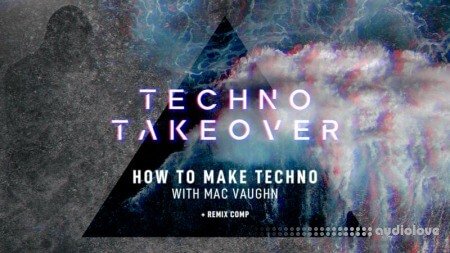 We're proudly welcoming back Mac Vaughn for this epic 'How To Make' as he breaks down and recreates his powerful and dark track Leviathan from scratch in Ableton. Starting with an in-depth look at the features that define a fast bass line Techno track, we begin by building the layered drums, bass rumble and bass lines before moving on to the lead and breakdown.
After arranging and automating the basic structure, we dive into some sound design to fill out the track and build on the story before carrying out a mix and master.
This monster of a track is built using solely stock and free plugins - and of course Kick 2 and ANA 2, and packed with tips, tricks and techniques to help you create your own dark, pounding techno floor-filler.
But that's not all...!
To celebrate this event we're hosting another Remix Competition where you can use your newfound skills and make your very own version of this track with some incredible and exclusive prizes up for grabs!
Find out more by clicking on the 'REMIX COMPETITION' tab above!