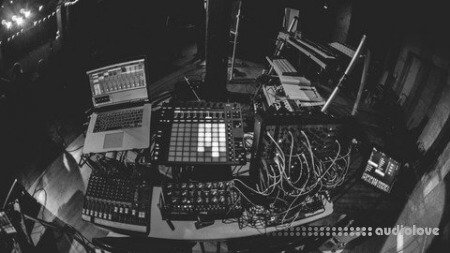 This course provides a strong foundation in the fundamentals of sound synthesis including a discussion of the basic parameters found in software and hardware synthesizers, various commonly used synthesis methods, and techniques for creating unique sounds with virtual instruments found in Logic Pro, Ableton Live and Avid Pro Tools.
Specific topics include oscillator and waveform types, sound generation, and modulation sources and parameters such as LFO's (low frequency modulators), envelopes, and step sequencers. Various filter types will be explored as a means of shaping synthesized sounds to create unique textures and timbres.
The course will explore a variety of synthesis methods including subtractive synthesis, component or physical modeling synthesis, FM (Frequency Modulation) Synthesis, wavetable synthesis, and software synthesis that emulates analog hardware synthesizers.
The basics elements of sound including frequency, amplitude, and phase will be discussed using custom software to visualize waveforms, syncing, and the harmonic content of sound. The software used is offered as downloadable freeware (Mac only) with the course, although the apps are not supported and not necessary to learn the material.
The course includes:
24 Video Tutorials
120 presets for the instruments covered
3 Custom Software Applications (freeware - Mac only)
Logic Session using the Instruments covered
This course is perfect for a beginner just starting to learn the basics of sound synthesis and audio production or a seasoned musician or producer that wants to solidify and expand their skillset.
NOTE: This course was originally licensed by The Pro Audio Files and is now available on Udemy at a discounted rate.