Udemy Piano and Music Theory for First Time Beginners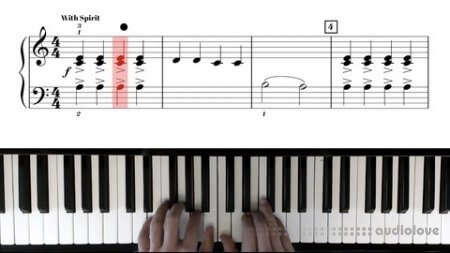 Have you ever wanted to learn piano but not known where to start? There are endless amounts of content to sort on through on YouTube but it is overwhelming! How would a beginner know the order of what to do and how to do it?
Are the cost of weekly lessons keeping you from beginning your journey? Piano and music education is expensive! It is a significant investment and unfortunately that stops a lot of willing students from discovering and deepening their love for music.
If any of this applies to you, you will love this course! It is structured in the same way private classes are but at a much more affordable price. In this course you will learn piano technique, music theory, how to read music, and how to develop long term sustainable practice habits. Within each lesson are videos for theory, core techniques, and page by page explanations for the provided lesson book. In addition, you are provided worksheets, practice logs, and online quizzes. This ensures reinforcement of learning and tracking of progress just like you would in a 1on1 piano lesson.
Now anyone with the desire and willingness to learn can begin their piano journey and create a solid foundation for long term success!