Allan Morrow Tech Trance 002 Melody Pads and Breakdown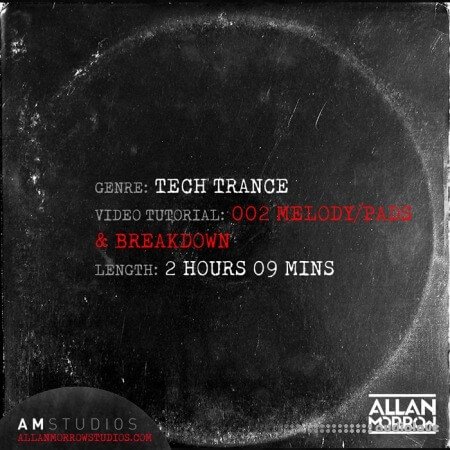 This Allan Morrow - Tech Trance Melody/Pads & Breakdown Video Tutorial [2 hr 09 mins] will show you exactly how Allan Morrow goes about making a breakdown for a Tech Trance track.
Having a solid melody and breakdown is essential when it comes to Trance for the simple fact its the most import part of any Trance track! This video will walk you through the process of creating a melody and pads without having to know chord progressions or advanced music theory. If you struggle with writing melodies then watch how simple Allan makes it look!
The video covers:
- Creating a progression with a sub-pad.
- Getting a nice groove to your melody.
- Choosing the right notes for your scale.
- Sound Choice.
- Applying EQ & FX to sounds.
- Humanizing your notes.
- Tightening up your sounds for a tight mix.
- Understanding what sounds right and wrong.
- Auditioning sounds
- Taking different routes to get the right sound & knowing when to delete a sound.
- Layering sounds.
- Ways to make your melody more interesting.
- Pads & Harmonies.
& much, much more!