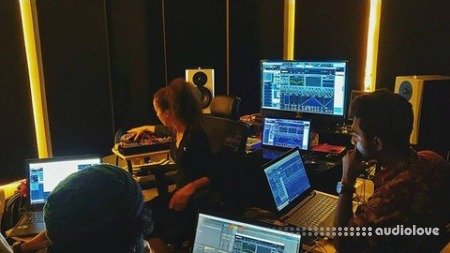 Learn to produce Psychedelic Trance Music with Cubase Level 2 by Twisted Kala.
This is the following of "Psychedelic Music production workshop with Cubase".
You can follow also this course separatly if you have already some bases in Music production.
You will find a lot of tips to use Cubase and also to write psychedelic Music.
You will learn also the use of the effects in this style.
My particularity is to create deep sounds by working on sound synthesis, and we will create our own sounds from the initial patch (which is a raw wave).....
We will learn the action of the LFO, which is a precious tool in sound synthesis. The advantage to create your own sounds is that then the track is unique, and it really comes from what you have inside of yourself. Then after few tracks the people can immediatly recognize that the work is from you. You give like that a print to you music.
In this course we'll focus also in the sound synthesis on creating FX and ambient sounds.
And then with all this sounds created, we'll start to write a proper story.
After taking this course, with some personal work, you'll be able to write your own psychedelic trance music track.
There is now a Bonus update in the section 4: some really nice sound synthesis with the Vst Serum, to can go deeper in the creation of your sounds.
Let's create all together a new magical world.
Karine / Twisted Kala