Udemy Hotel California Fingerstyle Guitar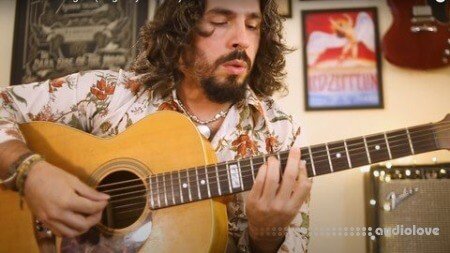 This is a Complete Tutorial of the the famous Hotel California (Eagles) fingerstyle guitar version by Lucas Imbiriba.
The tutorial is divided in 5 Lectures, where each section of the song is adressed with specific attention and explanation about technical and musical aspects of both fingerstyle, rock and flamenco guitar performance. Each part covers one section of the 13-page-long tab/score document that notates the interpretation of Lucas Imbiriba found at the youtube channel lucasimbiriba.
In each Part of the tutorial you'll learn how to perform the specific techniques related to the fingerstyle arrangement of this master piece.
The TABS and Scores are shown on the screen of the videos. In case you want the guitar TABS and Scores as one PDF document for your comfort, you may PURCHASE them under: lucasimbiribaguitar@gmail.com
This Tutorial is adressed to ALL LEVELS of Guitar Players who want to improve their guitar technique and repertoire by learning this virtuoso version of one of the greatest Classic Rock songs of all time! In case you are a begginer, don't refrain! You will also find yourself steping up to the next level with this detailed tutorial where several specific guitar techniques like Apreggio, Scales, Rasgueados, Harmonics, Fingerboard and Guitar body Percussion are adressed with detail.