Udemy The Secrets of Orchestration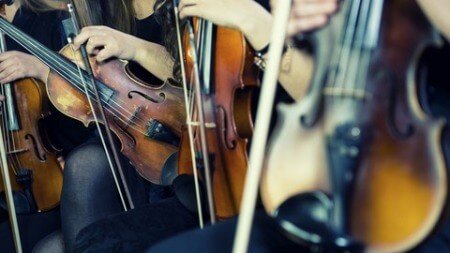 Easy way of orchestration in 3 steps. You will learn how to orchestrate same melody in different textures!
1. You will learn an easy and faster techniques of orchestration only in 3 steps: "Splitting, Transforming, Partitioning"!
2. We will discuss the problems in while orchestrating! You can gain on time, because you will focus on the specific parts of orchestration!
3. You wan't get disappointed while thinking what to do next while orchestration!
4. You will learn how master composers do it successfully!
5. You will create your own orchestral textures after this lecture!
Rovshan Asgarzade
Duration: 6:30 h
Video: H264 1920x1080
Audio: AAC 22,05 kHz 2ch
3,01 GB
Language: English