Punkademic Music Composition 2: Tension & Release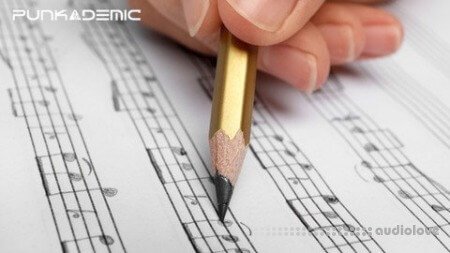 This is a class designed for the average person who is ready to take their music career (or music interest) and develop it into something more. Whether you are an active musician or an aspiring musician, this class is perfect for you.
100% Answer Rate! Every single question posted to this class is answered within 24 hours by the instructor.
When most people think of a composer, they imagine someone sitting in a dusty attic with a grand piano, a big white wig, and the year is 1800. That might have been accurate back then, but the modern composer is just like you and me. In fact, I am one.
In this course, I'll show you the techniques I use for writing music in a variety of styles and situations. I've worked with major American orchestras, film studios, and video game designers, so I've got more than a little experience. I'm also a Ph.D. in music composition and a university professor (of music composition).
Recently I was named as a semi-finalist for the Grammy Foundation's Music Educator of the Year award because of my in-person university classes. Now I'm taking those classes to Udemy in an online format in order to reach more students and give them the joy of Music Theory.
I'm planning on making several "sections" of this class, and this is Part 2. As the class grows, we will go deeper and deeper into my techniques. This class is focused on creating a sense of Tension and Release: one of the most fundamental concepts in music composition.