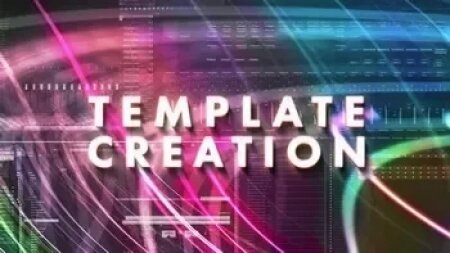 One thing is for sure!
It's a great time to be an orchestral composer. We have an incredible array of orchestral sounds right at our fingertips. We voice a chord on our midi keyboards and an entire section jumps out of our speakers.
And if you only have a few ideas to orchestrate, it's fantastic. But what happens if your composition starts to get more complex?
The ideas keep coming and you start adding more and more tracks to your masterpiece. Then pretty soon you're spending more time adding tracks and selecting instruments than you are creating music. 
And that's not all. You notice that your system starts freaking out with all the extra load you're giving it. And when you do finally get it to where you want it, you've got to do the whole thing all over again for your next project. 
There must be an easier way!
Set and Forget
You need a system that lets you get on with composing rather than fighting against you every step of the way. You need a system that preloads a selection of quick sketching patches for those moments of inspiration. You need all your favorite instruments 'on hand so you're not wasting time loading them up every time you want them.
What you really need is a well-designed 'template' that can load into your DAW before each project.
Maybe you already knew that. Maybe you've tried to set a template for yourself but given up because it seemed way too hard. 
Yes! Setting up a great template can be a chore for some people but let me tell you, once you've got it right, you won't ever go back to not using one again. 
Meet your trainer
Marc Jovani, Composer, Teacher, Cofounder of Cinematic Composing
Based in Los Angeles. Has composed soundtracks for more than 50 movies
Has provided music for major studios such as NETFLIX, Amazon, Lionsgate, Syfy, FOX.
His movies have been distributed internationally on leading, nationally broadcasted television channels, including Lifetime (USA), TF1 (France), the Hallmark Channel (USA), Canale 5 (Italy), Antena 3 (Spain), HBO (USA) and more.
His music has been recorded in major studios: Warner Bros (Burbank), EastWest (Hollywood), and others.
Co-founder of Cinematic Composing (2016) with more than 10.000 students and growing
Berklee College of Music: Composition & Orchestration teacher at Berklee (2010-2016)
What You'll Learn
1. Templates. What's the Big Deal?
You'll quickly learn why a great template can become your 'best friend' when composing orchestral cues.
2. Routing and Organization.
A big part of having an effective template is ensuring the instruments you want are 'ready to go' without having to worry about what triggers them and where their outputs are.
3. Setting up your DAW for film scoring
Adding the extra tracks you'll need to score your film projects like tempo, markers, dialogue, temp music track, etc.
4. Setting Up Reverbs
When, Why, How, and which ones?
5. Understanding Kontakt
You'll learn how to build multi's in Kontakt and how to set EQ and levels inside the instruments of the multi.
6. Optimize Your System
Learn how to get the most out of your system with the tricks to optimize your setup.
7. What The Pro's DO
Have a look at the way some of the very best composers set up their templates.
8. A Cue In Ten Minutes
Watch Marc write a cue using pre-orchestrated ensemble patches for a big sound ultra fast.
Modules includes in this course
MODULE 1. Using Templates To Boost Productivity
MODULE 2. Minimum Template
MODULE 3. The Tool and the Sound
MODULE 4. Automatic Mixing
MODULE 5. BONUS: Class A Composers' Systems, Explained