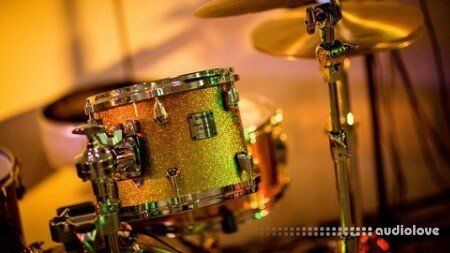 If you're just starting out with programming drums but you find it to be intimidating or if you've been doing it for a little while but are not a drummer yourself and find the process to be tedious and time consuming, I'm going to fix all of that for your right now.
Get instant lifetime access and learn the following…
How to program drums from scratch that actually sound real in genres ranging from Rock, to Metal to Pop.
How to program beats in a variety of time signatures ranging from 4/4 to 6/8
How to program beats in a variety of feels ranging from straight and swing time, to halftime and shuffle feels
How to create realistic sounding drum fills, hi hats, ride cymbals, and ghost notes.
How to work with pre-existing MIDI drum grooves to create your own patterns while retaining the human feel of a real drummer and saving tons of time.
How to create musical tension and dynamics in a song solely by changing the drums
How to create a set and forget workflow to keep you in the creative mindset without worrying about the technical aspects of recording
How to self produce your own musical ideas for your band, your songwriting team, or your own solo projects
How to take the knowledge found inside the course to start a side gig as a drum programmer for hire