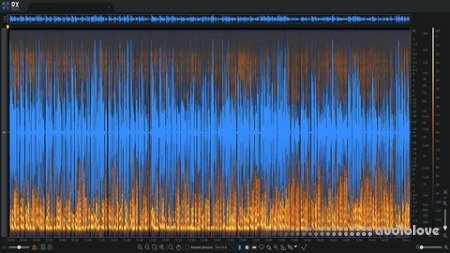 This quick and easy Volume 1 guide to iZotope's RX10 is designed as an introduction to some of the audio editing and restoration suite of modules contained within the program.
As the learner progresses through the course, s/he will gain a clear understanding of the user interface and how it differs to traditional audio editor applications.
The use of the spectrograph is explained so that the composite wave form and spectrograph view can be studied, analysed and understood prior to making editing and restoration decisions with the included modules.
RX10 contains a vast amount of editing and restoration modules - designed to address specific audio issues - and the learner will get a clear view of some of them in practical examples.
iZotope says; 'Things break. So does audio. Recorded sound is rarely perfect— in fact, it's often in really bad shape. That's why you need RX, the industry standard for audio repair that helps restore, clean up, and improve recordings in post-production, music, and content creation.'
Throughout this course, RX10 Advanced is used - but the majority of what is seen can be achieved with RX Standard too.
Practical examples are shown with the modules in use explained thoroughly.
Additionally, for new users to RX10, the Repair Assistant function is a great starting point.
'The Repair Assistant automatically recognizes specific problems and intelligently proposes a repair chain that you can modify to your liking with easy-to-use dials.'