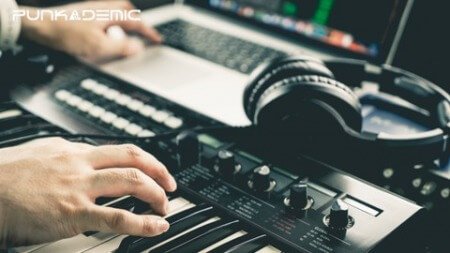 Get started producing music on the right foot with these top tricks and tips for music production.
What you'll learn
Learn the top 5 most important secrets that producers use to make great tracks.
Learn how to get out of ruts, and turn frustration into inspiration.
Learn how to deal with having low quality equipment when you are getting started as a producer.
Learn how to always be learning as a producer, musician, and artist.
Requirements
The only requirements for this course is an interest in creating music.All styles, genres, and types of music-making (producing, composing, songwriting, etc.) are welcome.
Description
This course is certified 5-stars by the International Association of Online Music Educators and Institutions.
100%;Answer Rate! Every single question posted to this class is answered within 24 hours by the instructor.
This class is a short window into the world of being a music producer. I'll go over my top 5 secrets for music production both as problems and solutions. If you are looking for inspiration, ideas to get you out of rut, or just some advice, this is a great place to start.
But don't expect to learn a new technical method for mic placement, producing beats, or side-chaining. This class is more about the state of mind that one needs to have to survive the world of music production.
In this class I'll address these main subjects:;;
Why is it that your music doesn't sound as good as the music you hear on the radio/playlist/stream?;
How can you create something when you don't have very good equipment?;
What is the best way to master software like Ableton Live 11, Logic Pro, FL;Studio, Pro Tools, Reason, Studio One, Bitwig Studio, Cubase, and the others?;
Do no need a BA;in music production and sound engineering to make great music?;(Spoiler:;NO.)
Video: MP4 1280x720 44 KHz
English + Sub
50m total length
Updated: 4/2022