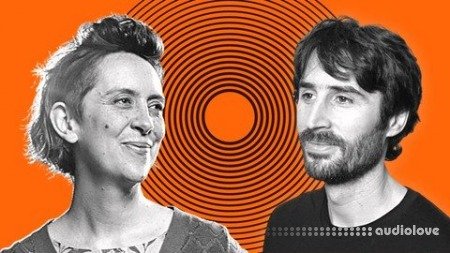 Songwriting is like anything else: YOU CAN GET BETTER AT IT - with deliberate practice, practical tools and repeatable methods.
Got great ideas, but don't know how to turn them into songs?
Bingeing YouTube videos on songwriting, but wish there was a step-by-step guide to follow?
Struggling to bring music and lyrics together?
Want to create beautiful melodies and interesting chord progressions?
Want to write your BEST lyrics and express your ideas with clarity and conviction?
This course has got you covered!
Even if you've never written a song before, this course is all about revealing to you the step-by-step methods that professional songwriters use to write a complete song, every time.
Your teachers, Keppie Coutts and Ben Romalis, are both professional artist and songwriters who have collectively over 40 years of experience writing, performing and teaching at Universities and Colleges around the world.
No matter where you start a song idea—with lyrics or music first—there is a step-by-step process you can follow to turn it into a finished song.
This songwriting course is radically practical!
Our singular aim with this course is to show you how to take your initial inspiration and turn it into a finished song - every time.
We take you step by step through not one—but two!—different songwriting processes:
starting with lyrics first, and
starting with music first
At every point along the way, we reveal the thought processes and creative decisions essential to the songwriting process, demonstrate how to do it, and how to fill your tool belt with techniques, methods, strategies, and processes that you can apply to your songwriting every time.
By the end of this course, not only will your tool belt will be stocked; you'll have a plan and a method for finishing your songs - all of them.