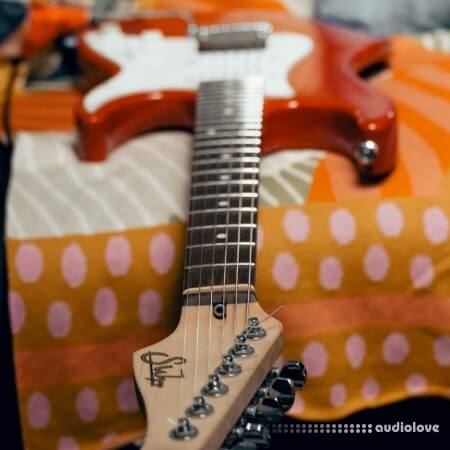 Stay focused with this step-by-step learning program designed by our expert team of music educators.
Days 1-3
Get acquainted with the fundamentals of neo-soul harmony.
Day 1. How to Get the Neo-Soul Sound
Your primary goal on the first day of class is to learn the basics of chord embellishments in the neo-soul style. You'll also examine chord progressions and other useful techniques to start you on your neo-soul journey. Finally, you'll learn to embellish chords across two levels of difficulty before wrapping up the lesson in a jam with Nicklas.
‍
Day 2. Neo-Soul Chord Embellishments
In this lesson, we'll pick up where we left off on Day 1 as Nicklas will guide you through a more rigorous approach to chord embellishments. We'll start by looking at major, minor, and dominant chords before finally moving onto altered dominant chords. You'll tackle diverse techniques like hammer ons, pull offs, slides, arpeggiation, rolling notes, and vibrato.
‍
Day 3. 4 Must-Know Neo-Soul Progressions
Today, you'll study four chord progressions that encapsulate the sound of neo-soul harmony. The lessons and exercises from the previous two days will play a big role in today's lesson. Just like before, Nicklas will break down the theory for each of these progressions followed by a jam to really get comfortable with them. As you work through these, you'll solidify your rhythm foundation by embellishing each progression using techniques from Days 1 and 2.
Days 4 & 5
Shift focus to lead guitar playing through the lens of neo soul.
Day 4. The Best Way to Practice Double Stops
Today, we'll dive into the many ways that you can use double stops with 3rds, 4ths, and 6ths. These are a key ingredient in the neo-soul sound. Before you jump into your first exercise of the day, it's important to get comfortable playing the E major scale horizontally. Many of today's exercises will focus on moving horizontally across the neck.
‍
Day 5. Techniques to Make Your Phrases Flow
Then, we'll switch things up and investigate the science of smooth. There are three interrelated concepts you'll get familiar with: tone, touch, and technique. These interrelated concepts are all key to capturing the silky-smooth sound of neo soul.
Days 6 & 7
Take your neo-soul harmony foundation even further.
Day 6. How to Play Passing Chords
How do neo-soul guitarists make their chord progressions sound so jazzy and complex? The answer is passing chords. These handy chords present an opportunity to create a melodic bridge between two chords. Certain passing chords can add tension or create a brief and unexpected change in music. When used effectively, they can seriously spice up a song!
‍
Day 7. Chord Extensions to Find Melodies Within Chords
In this lesson, you'll learn be all about finding, creating and connecting melodies within chords. As guitarists, developing the ability to blend chords with melodies is an incredibly desirable skill. Melodies exist around all of the chords that we know – they're just waiting for us to discover them! Once you learn how to utilize the melodic possibilities that are present in a chord progression, your improvisational vocabulary and songwriting abilities will increase tenfold.
Days 8-10
Take a songwriting intensive, review what you've learned, and explore some tasty bonus lessons.
Day 8. How to Write Neo-Soul Riffs in 4 Easy Steps
Today, we'll draw on everything you learned so far and get creative with Nicklas' four-step process to writing neo-soul riffs. Writing buttery-smooth riffs is where all of your new neo-soul knowledge comes into play.
‍
Day 9. Write a Song Walkthrough
Things are going to get really interesting today. In this lesson, Nicklas will walk you through a tried-and-true songwriting formula. Then, we're challenging you to write your own neo-soul song! Restrictions are a great way to stay focused and get creative, so Nicklas will give you some parameters to write within and guide you through the process to craft your own mini tune.
‍
Day 10. Recap & Write a Neo-Soul Beat
We'll wrap up the class by summarizing everything you'll have learned and putting down the gauntlet for one final creative challenge – write your very own neo-soul beat.
Bonus Lesson: Nicklas' Neo-Soul Toolkit
Dive into seven bite-sized lessons where Nicklas pulls back the curtain on his neo-soul sound. These are perfect for intermediate and advanced players who want to grab some quick inspiration.
Bonus Lesson: 3 New SongSquads
Nicklas is a formidable producer in his own right. To wrap up the class and put what you learned in a purely musical context, he produced three stank-face-inducing beats and composed an instrumental song over each one. You're not going to want to miss these.