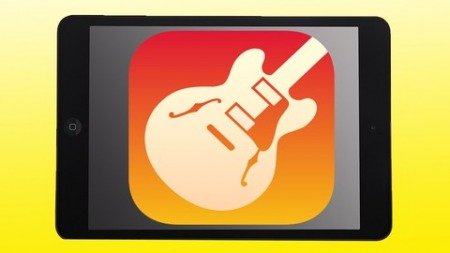 Learn The Recording Studio In Your Pocket
What you'll learn
create fully realized, studio quality tracks on their iOS device.
understand how Garageband functions.
come up with their own song structures.
understand how to mix tracks in Garageband.
use the Garageband instruments effectively even if they don't know how to play any live instruments.
Requirements
Students will need an iPhone or iPad
Headphones
Garageband app
Description
Garageband iOS is Apple's incredibly powerful mobile recording studio that allows anyone to play and compose professional sounding music. It's allowed individuals to create natural sounding orchestras with little more than their phone and a pair of headphones. In this class, we explore how Garageband works and how someone can compose their own music without any previous experience playing instruments or writing songs. We'll look at some different genres of music, and build demos of each track, including:technotrip hop/ hip hopambient/ classical/ new ageEach genre of music has their own requirements, so within each demonstration we'll work our way through:learning the types of instrumentsarpeggios and chordsusing quantization to straighten out our playingworking with samples from other sources and creating our own sound samplesmixing the music both within Garageband and using alternate digital workstationscreating filters and guitar amplifiers as a way to give texture to our musiclinking other music apps with Garagebandand much much more!
Overview
Section 1: Introduction
Lecture 1 Introduction
Section 2: The Garageband iOS Workspace
Lecture 2 The Four Main Screens
Lecture 3 Timing: The Metronome and Quantization
Lecture 4 Timing With Quantization
Lecture 5 Arpeggio, Sustain + Octave Controls
Lecture 6 Editing Tracks
Lecture 7 Adding New Song Sections
Section 3: Retro Techno Track
Lecture 8 Techno: Bass Arpeggio
Lecture 9 Techno: Beat Sequencer
Lecture 10 Techno: Session Drummer
Lecture 11 Techno: Leads + Pads
Lecture 12 Techno: Organizing Sections and Parts
Lecture 13 Techno: Merging and Filtering Sounds
Lecture 14 Techno: Apple Loops
Lecture 15 Saving and Titling Songs
Section 4: Trip Hop / Hip Hop Track
Lecture 16 Trip Hop/ Hip Hop: Build A Track From External Samples Pt. 1
Lecture 17 Trip Hop/ Hip Hop: Build A Track From External Samples Pt. 1
Lecture 18 Importing Your Own Sounds Into Garageband
Lecture 19 Trip Hop/ Hip Hop: DJ FX
Section 5: Ambient/ Classical/ New Age Track
Lecture 20 Key and Chord Progressions
Lecture 21 Pads + Strings
Section 6: Additional Sounds
Lecture 22 Electric Guitar Part 1
Lecture 23 Electric Guitar Part 2: Textures and Third Party FX
Lecture 24 Working With The Sampler
Lecture 25 Inter-App Audio
Section 7: Final Thoughts
Lecture 26 Exporting Sections Of A Track To Mix in Adobe Audition
Lecture 27 Final Thoughts
Musicians who want to make music on their mobile devices,Anyone interested in recording and mixing sounds on their mobile device,Anyone who wants to learn music production and songwriting but doesn't know where to begin
Last updated: 1/2019
Format: MP4
Video: h264, 1280x720
Audio: AAC, 44.1 KHz
Language: English
Duration: 2h 4m