Udemy The Easiest Easy Piano Songs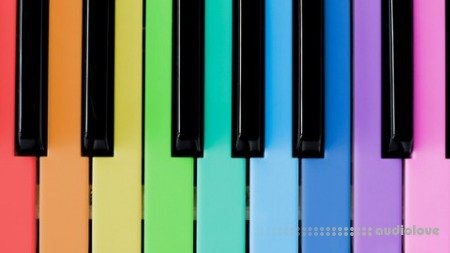 20 Simplified songs to develop technique and speed on the piano/keyboard.
The course is carefully structured to take absolute beginners with no previous training in Piano or Keyboard to the advanced level within a relatively short period of time.
Harry Styles, A-ha, Guns and Roses, La La Land Theme, Justin Bieber, Maneskin, Olivia Rodrigo, Twin Cabins, internet meme songs, and sitcom songs to have fun and learn music.
01 - Final Countdown
02 - Take on Me
03 – Funkytown
04 – Maniac
05 - Sweet Child O' Mine
06 - The Office Theme
07 - Nokia Theme
08 - He's a Pirate - Pirates of the Caribbeans
09 - Pink Panther Theme
10 - Mia and Sebastian_s - La La Land Theme
11 - STAY (Justin Bieber)
12 - INDUSTRY BABY (Lil nas X)
13 - Good 4 u
14 - Sweater Weather
15 - Watermelon Sugar
16 - Beggin (Maneskin)
17 - Happier than Ever
18 - Swing Lynn
19 - Shooting Stars
20 – Buttercup