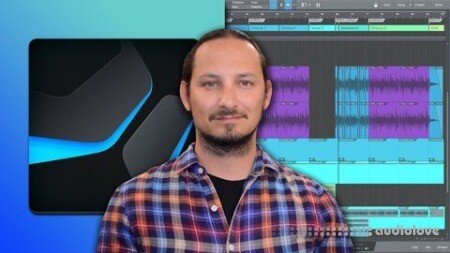 In this Masterclass course I go through all the functions and features that are possible with Studio One. It is a super comprehensive Digital Audio Workstation (DAW) packed full of tools and features to help you take your songs and productions to the next level!
I have been using Studio One for the last 10 years, and have explored every part and aspect of the application, and want to show you how you TOO can navigate and explore this application with ease.
I have also worked through many, if not all the DAWs that are currently available. And Studio One is my DAW of choice because of its ease of use, and the strong toolset it has.
So, if sounds like something interesting that you want to learn, then this is the perfect course for you!
Learn EVERYTHING you can know in Studio One!
This course will take you step-by-step on how to start off off with the application. From launching the application and creating your first song, and project. Through to recording audio & MIDI, the editing and mixing capabilities. And finally how to master and export out your songs and productions.
With easy-to-follow tutorials and a real-world example to follow, you'll enjoy learning while taking action.
What you'll learn
Learn How to use the Studio One application
Learn How to Record Audio and MIDI in Studio one
Learn how to Edit, Mix and Master in Studio One
Learn How to use all the functions and features in Studio one
Requirements
Studio One Artist or Professional Software, or Presonus Sphere
A basic knowledge on how a DAW (Digital Audio Workstation) works
A basic knowledge on how musical instruments work