Udemy Minor Scales On Piano Complete Course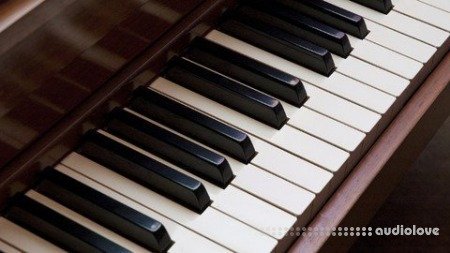 A majority of songs played in churches today are arranged on major keys. Songs written on minor keys also have a unique sound that communicates a different mood altogether. It is vital to understand the theoretical concepts behind minor scales and how they relate to major scales.
This course is an introduction minor scales and their application in praise and worship music. We take time to study the theory behind different types of minor scales and the chords associated with them.We have used popular songs around the world to help you grasp these concepts.The Course content is as follows:Lesson 1 Natural Minor Scale And Its Chord ScaleLesson 2 Harmonic Minor Scale And Its Chord ScaleLesson 3 Melodic Minor Scale And Its Chord ScaleLesson 4 Song Example: I Enter the holy of holiesLesson 5 Relative Minor To Major Movement - Modulation Techniques(Song Example)Lesson 6 Song Example : Shalom JerusalemLesson 7 Song Example: Lord let your fire fallLesson 8 Song Example: Lord I offer my life to youI have also included a link to an eBook that summarizes all the concepts covered in the course together with lead sheets of the songs played. Take time and go through the notes then play along the songs indicated with appropriate chords.
What you'll learn
Demonstrate understanding of the natural minor scale on piano
Demonstrate understanding of the harmonic minor scale on piano
Demonstrate understanding of the melodic minor scale on piano
Explain the relationship between the relative minor and the relative major
Understand the chord scale/ Nashville Number System in all the three minor scales
Be able to play songs arranged in a minor key
Understand how to modulate from a minor key to a major key