Groove3 Oszillos Mega Scope Explained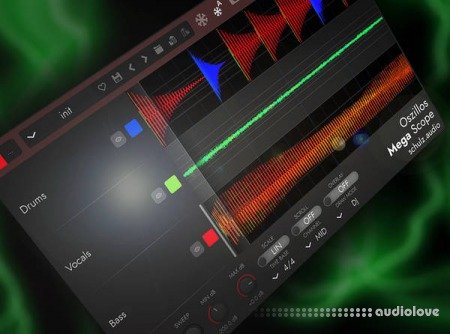 If you've never messed around with an oscilloscope, you're missing out on a powerful tool that can help you identify trouble areas in your mixes, among many other things. Ozillos Mega Scope is not your father's scope, however; it comes with several unique features that make it even more useful in a variety of situations. In this detailed Ozillos video tutorial series, Larry Holcombe walks you through the features that will help you to fully understand all the capabilities of this plugin. These videos are for new Ozillos Mega Scope users.
Larry welcomes you and begins by introducing the interface and the various ways you can customize it to suit your needs, including using multiple tracks and different color schemes. You'll also learn the numerous ways you can sync the display to beats and bars and whether you want to analyze the left, right, stereo, mid, or side signal.
Next, discover how you can amend the gain control to make the 0dBFS line clearly visible and view the signals as frozen or combined. Larry also demonstrates several other features to illustrate how useful a scope can be in understanding our music and when comparing it to reference tracks.
To finish off the course, Larry shows how you can use Mega Scope to help choose sounds and set up synth parameters by analyzing waveforms.
Don't miss your chance to learn how to take command of this formidable sonic tool and put it to use in your next production. Using your ears is important, but knowing the details is equally helpful! Watch "Ozillos Mega Scope Explained®" now!