Udemy The Rhythm Guitar Strumming Catalogue Volume 2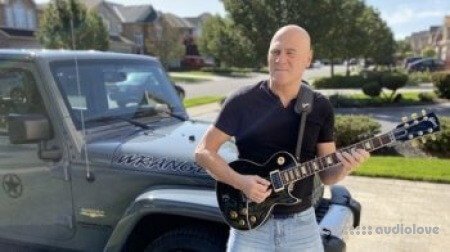 Try "The Rhythm Guitar Strumming Catalogue" by Greg Tabone. Learn from a professional musician who has taught guitar privately for decades, and taught music in the public education system (K to Grade 12) for over 32 years. I know the steps needed for students to learn, and how to help students learn for themselves with some guidance. Students must be exposed to many different musical concepts to learn. I will be presenting every one-bar strumming pattern for guitar in 10 volumes so that each guitarist will play EVERY pattern possible. That way they can be inspired to create their own music or change the same old strumming patterns they have used since they learned the guitar. As Einstein says, "if you do the same things, the same way you always did them and expect a different outcome, then that is the definition of insanity". I challenge you to try my course and to play every pattern I show you. You will definitely learn something new - perhaps changing your playing for ever!
Patterns # 9 to #16
Are you tired of playing the same rhythm/strumming patterns over and over again?
Are you ready to learn some new rhythm/strumming patterns?
Are you a beginner, just learning how to play the guitar?
Have you played guitar for awhile and need some inspiration to get you out of a strumming slump?