Udemy Audio Production Level 2 Reverb And Delay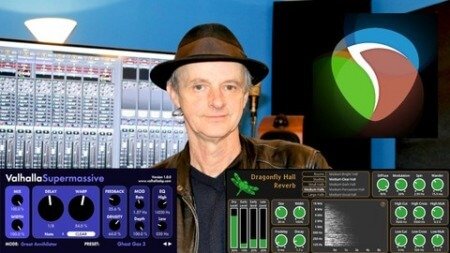 A big part of Audio Production. Set up Reverb & Delay from scratch to create the spaces to bring your Mixes to life!
This course: Audio Production Level 2 – Reverb & Delay is not just another 'tips and tricks' course (although you will also find those here too!)
Instead of giving you pre-determined settings for Reverb and Delay, you learn how the different types of Reverbs and Delay work, and will be able to set up your own ones from scratch, thereby creating any space and/or effect that you want to create, to suit your audio.
You are given all the audio tracks used in the demonstrations, and you are also given all the links for the free, legal plugins that I use, in the Course Resources that you can download yourself, making it easy for you to follow every lesson step-by-step.
Format: MP4
Video: h264, 1280x720
Audio: AAC, 44.1 KHz
Language: English
Duration: 3h 5m