Udemy How To Make Lo-Fi Beats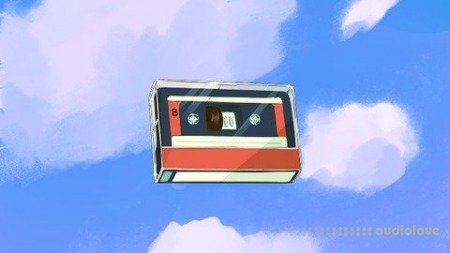 Learn everything you need to know to make LoFi hip hop beats in you DAW. From sound selection to songwriting to mixing and mastering, this course covers it all. Whether you've never made this type of music before, or your a pro looking to up your game, you'll learn something new with this fun course!This course is divided into easily digestible lessons that each cover a key aspect of making lo-fi beats.
For example, one lesson covers how to program drums for lo-fi beats. You'll be looking over my shoulder as I walk you through all of the steps I use to make lofi beats.After each lesson, you will feel confident in applying the skills you learned to create your own amazing lo-fi tracks!And the lessons are arranged to take you from start to finish of the music production process. By the end, you'll have a finished, fully mixed and mastered lo-fi beat to share.Here are the lessons:Sound selection for lo-fi and performance tips beatsDrum programmingAdding percussion and ambient sound effectsWriting lo-fi chords and melodiesHow to mix lofi beatsHow to master lo-fi musicNote: this course is not for absolute beginners. You should know how use your music production software and have some familiarity with songwriting. In this video is am using a Digital Audio Workstation (DAW) called Logic Pro X, but you do NOT need to use Logic Pro X for your own productions. I explain the general principles of music production, as applied to lofi beats, so as long as you are familiar with how your own DAW works, you should easily be able to follow along.
What you'll learn
How to program hip hop beats
How to write lo-fi music
How to mix lofi music
How to master lo-fi music
How to choose sounds for lofi beats