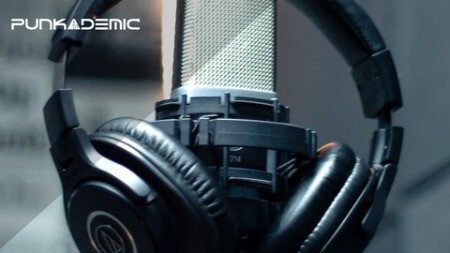 Turn your spare room into a music production powerhouse!
What you'll learn
Setting up a home studio for music production, recording, editing, and music composition
Designing a room with acoustics in mind that sounds great in any situation
Making a productive environment for music production and all of your music needs
Requirements
Be ready to make some music in your new home studio!
I'll walk through different options for software and hardware to purchase, but nothing is required to get started.
Description
Welcome to How To Build a Home Studio!
This class is for anyone who makes music and is looking for that perfect space in their home or apartment to do it in.
We're going to aim for keeping things inexpensive. I won't be recommending the latest expensive equipment, but only what you really need.
Acoustics matter! I'll be walking you through how to find (or build!) sound panels and where to put them to make your room sound great.
We will talk about hardware, software, furniture, room design, and more! Everything to make your environment comfortable and sounding great.
At the end of this class, we will have turned your spare room into a great sound space for recording, mixing, producing, or any other music activities you need.
The goal of this class is to make a beautiful sounding room for you to work - making music, or whatever you do.
100% Answer Rate! Every single question posted to this class is answered within 24 hours by the instructor.
Topics Covered:
Types of Studios
Essentials in a Studio
A Tour of My Studio
Mac or PC?
Mac Computer System Requirements
PC Computer System Requirements
Laptop Vs. Desktop Computer
Tablet Computers in the Studio
Picking Your DAW Software
Plugins to Consider Starting Wtih
Other Free Software Tools
Controllers (MIDI/USB)
Speakers: Selection and Placement
Subwoofers
Headphones
Audio Interfaces
Mixers
Keyboards
Analog Gear
The Right Desk
Desk Placement in Your Room
Other Furniture
Speaker Placement
Acoustics
Acoustic Treatment for Your Room
Sound Proofing
Movable Sound Panels
Installing Your Audio System
Audio Routing
Cable Length Considerations
Microphone Purchasing
Preamps
Other Outboard Gear
Music Stands and Mic Stands
And much, much more!
If you are ready to start making professional sounding tracks, this is the class that will start you on that journey. Get started today.
Dr. Allen is a university music professor and is a top-rated Udemy instructor - with nearly 100 courses and over 300,000 students.