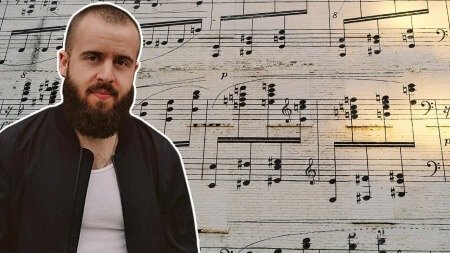 I am here to teach you a simple process to understand and implement music theory quickly into your beats.
My courses are effective, impactful, and include extra resources to help you level up.
That being said, your progress is completely up to you. I can't do the work for you.
But I CAN lessen the learning curve, provide an easy to follow blueprint, and shave years off your path to mastery.
I hope to empower you with the knowledge, practice, and resources you need to realize that this isn't rocket science.
You can do this.
If you are willing to invest in yourself and commit to learning a few hours a week, I have no doubt you'll be able to achieve your goals with music.
You ready to rock?
Set aside a few hours for dedicated learning, and let's do this.
WHAT YOU'LL LEARN
-How to understand beats, bars, and measures
-The difference between major and minor scales (and why that matters)
-The importance of notes and how they work together
-How to easily pitch instruments in your sampler to the right key
-How to measure frequencies and what they mean when it comes to your beats
-The significance of chords and the difference between major and minor
-A process to easily create any major or minor chord