SkillShare Xfer Serum Sound Design Drums, Bass, Pads, Leads PART 2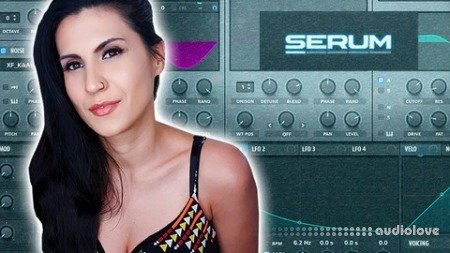 Synthesise Your OWN Drums, Bass, Pads and Leads In Xfer Serum
Xfer Serum is the leading go-to advanced wavetable synthesiser. In this course you will learn how to create you own unique Drums, Bass, Pads and Leads.
Build your sample library and start developing your music production identity today!
What Will You Learn?
Create your own Drums
Kicks
Snares
HiHats
Claps
Glitches
Create your own Basses
Sub Bass
Reese Bass
Deep Bass
Mid Range Bass
808 Bass
Wobble Bass
Womp Bass
Create your own Pads
Lush, Ambient Pads
Liquid Pads
Deep, Organic Pads
Huge Synth Pads
Dreamy Chords
Create your own Leads
Saw Lead
Brass Stab
Detuned Lead
Psytrance Lead
Dark Plucks
How to use the modulation matrix to add track automation to your new presets.
Use Xfer Serum effects - Reverb, Delay, Filter, Chorus, Flanger, Phaser, Compressor, Hyper Dimension, Distortion and EQ - to manipulate and shape your sounds.
Filter, Envelopes and LFOs
Wavetable Editor