Music Protest DIY Pre-Mastering with iZotope Ozone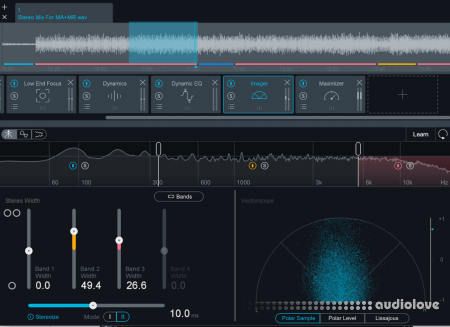 What is a Pre-Master?
Mastering is sometimes considered to be a black art within audio production and engineering circles. That was probably appropriate in the past, but these days software mastering tools can put a lot more power in your hands than you may think! This course is focused on pre-mastering – a phase of finalizing your production before mastering. Learning to pre-master can give you more control over the final master AND give you a clearer understanding of just what a mastering engineer is doing
Where You'll Start…
We'll begin our tour of pre-mastering by identifying the goals of a master – specifically good translation, loudness and spectral balance (between highs, mids and lows). You'll learn about the metering and evaluation tools packed into Ozone that make pre-mastering easier than ever before.
Master Your Own Pre-Master
If you'd like to have the maximum influence over your final production, then pre-mastering is a skill you'll want to develop sooner rather than later. Pre-mastering includes much of the same processing that mastering engineers use, but with less severity. The goal of a pre-master is to refine your creative vision, while looking at it through the mastering 'lens'.
When You're Finished…
This course will get you up to speed with the best parts of iZotope Ozone. After completing this course, you'll know which tool to grab to address translation to mp3, measuring and achieving maximum loudness without damaging artifacts, measure your mix's vitals and optimize your bass response. All in all, Ozone is a powerful suite of tools… if you know how to use them. This course will get you there quickly. Of course you can always reach out to me directly with questions – all Music Protest courses come with my full support