Udemy How to Start Soloing on Guitar: Beginner Friendly Guide (Updated 2/2021)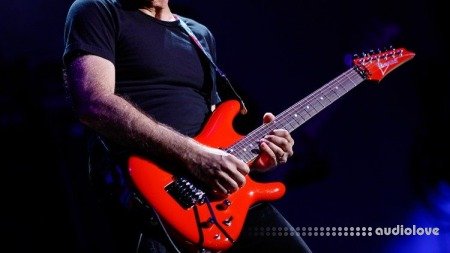 Whether you're a beginner, a regular performer or just looking to develop a more individual "style", this course will provide a refreshing and engaging perspective. You'll go beyond scales and technical wizardry into the realm of real self-expression.
Greek modes to improvise
Guitar Likcs
Understand guitar anatomy
Major and Minor scales
Music intervals
Guitar licks to build speed
Harmony
10 famous guitar licks
Pentatonic scale guitar
and much more…
Meet the teacher
Gabriel Felix
*Music degree at California College of Music;
*Teaching since 2010;
*More than 4102 students at udemy;
*More than 1 million views on youtube ''Meio Musical'';
So if you're ready to take your guitar solos to the next level, sign up for the course right now. Or check out the free video previews to learn more about how you can start to master the guitar TODAY.
Questions
Feel free to send me any questions you might have on this course. I want to make your learning experience the best that it can be.
What you'll learn
Guitar Licks
Greek modes to improvise
Guitar techniques
Guitar Speed Exercises
Understand guitar anatomy
harmony structure for improvisation
Greek modes to improvise
How to create great solos over any chords in any key.