Groove3 VocAlign Ultra Explained®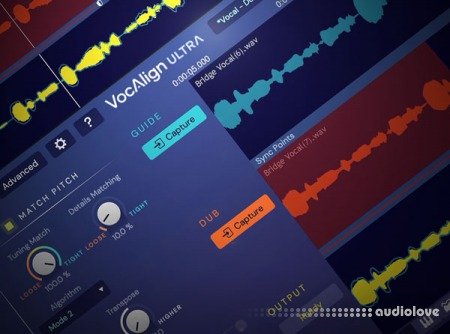 Eli Krantzberg delivers detailed VocAlign Ultra video tutorials! Learn all about VocAlign Ultra's features and functions, including how to use them creatively in your productions. See how you can use this plug-in based audio alignment tool to quickly and effectively match pitch, align and tighten vocals and harmonies, or even instruments. As a bonus, you get the audio files Eli uses in the videos, so you can follow along on your system. These videos are for new VocAlign Ultra users.
Eli welcomes you and explains exactly what Vocalign Ultra is and what it does, and gives you a detailed overview of the the user interface so you know how to navigate it. Then you'll see how to set up and use Vocalign Ultra in popular DAWs like Pro Tools, Studio One and Logic Pro, so you can easily start using ARA, and or real-time audio transfers and correction when aligning and tightening your tracks.
Moving on, you'll learn all about features and functions that are the same regardless of the DAW you're using, like the effects of the various alignment rules and pitch range options, how to make a protected area to avoid dialogue artifacts, using Alternate Pitch Tracking Mode when closely tracking vibrato and rapid changes in pitch, how to set up Sync Points manually to force a Dub to follow the Guide at specific locations, and much more. Lastly, Eli gives you a video dedicated to using VocAlign Ultra creatively on a rhythmic style vocal and some string instruments, so you have an idea of how use it a real-world setting.
For more info on what these in-depth VocAlign Ultra tutorials show you, and how you they'll get you tightening and enhancing your vocal tracks fast and easy, see the individual VocAlign Ultra video descriptions on this page. Enhance your track's pitch and timing to get that professional polished sound heard on today's recordings... Watch "VocAlign Ultra Explained®" today!