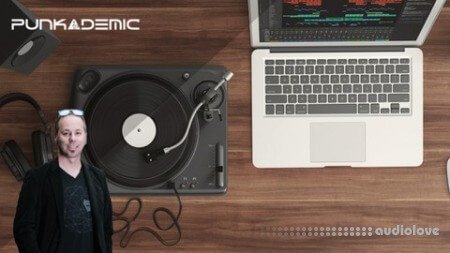 Everything You Need to Start Making Great Music Today!
In this class, we start with the very basics: What kinds of tools do I need to produce music? We explore the various tools, then we start to learn how to use them for making professional music. By the end of this class, you will be making your own tracks on your own computer (no matter if it is a mac or a pc!)
This course follows the tried-and-true curriculum that I've used for my Music Technology 101 class at my university position. I'm excited to be able to make it available to you, at 0.001% of the cost of a University class.
The goal of this class is for you to learn how to make original music on the tools you already have, or can get access to inexpensively.
What you'll learn
A Brief History of Digital Audio
Music Production: Hardware, Buying Hardware, and What to Look for
Software: The DAW (Ableton Live, FL Studio, Pro Tools, Logic, Reaper, and other options)
Working on the Grid: Rhythm and Meter
Working with Audio
A Brief History of MIDI
How MIDI Works
MIDI Effects
Working on the Grid: Incorporating MIDI
Working with Loops
Drum Programming
Introduction to Synthesis
Synthesis with Samplers
Starting from Scratch
Requirements
There are no requirements for this class. This class starts at the very beginning, and is designed for students with little or no prior knowledge of music production.
Duration: 9h 2m
Video: .MP4, 1280x720
Genre: eLearning
Language: English