Allan Morrow Tech Trance Drop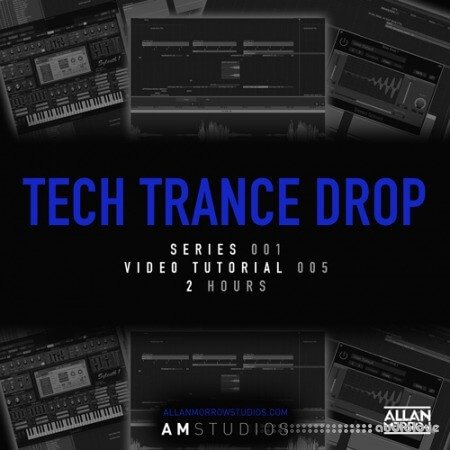 This Allan Morrow - Tech Trance Drop Video Tutorial [2 hours] will show you exactly how to create an impactful Tech Trance Drop that will explode on a dancefloor!
The video covers:
- How to make your tech drop fit with the rest of your track.
- Applying EQ & FX to sounds.
- One shot effects & manipulating samples to make them your own.
- Choosing a distorted bass that fits with your kick and bass
- Understanding which sounds work and don't.
- Referencing.
- Sidechaining & Bass Patterns.
- Creating bass shots.
& much, much more!
I don't use Logic Pro X I use a different DAW. Can I still use this video?
Yes, all the technique you will learn in this video you can implement into your own DAW.
What software synths or plugins are used in this video?
The tutorial is done using only Logic Pro X plugins, Sylenth1, LFO tool & Samples but you can use any of your preferred plugins to re-create.