Sound Waves and Acoustic Emission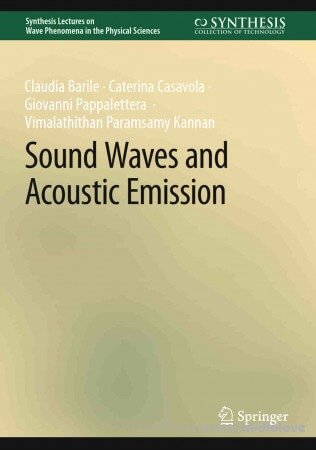 The nature of sound is, nowadays, well known and understood so that sound could be synthetically described like the propagation of vibration in elastic media.​Sound waves propagate as longitudinal waves, transverse waves, or in mixed modes in different media.
The development of applications related to the proper management of the information connected with sound waves. This is the case of so-called acoustic emission. This book introduces the basics of sound waves, their types, propagation in different modes, velocities, and other properties It also introduces the basics of acoustic emission and the different sources of acoustic emission. This book delivers different propagation modes, their significance, and the attenuation and distortion of acoustic waves. One of the overlooked applications of acoustic emission, the acousto-ultrasonic approach is introduced and discussed with practical applications.