A Rhythmic Concept for Funk / Fusion Guitar By Peter O'Mara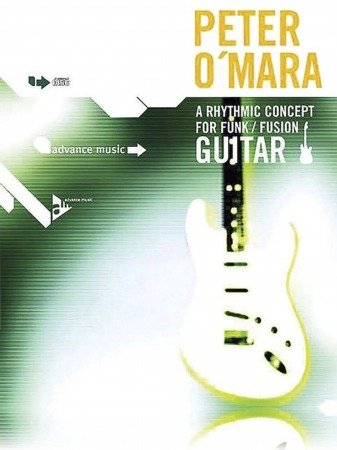 There are a lot of books on the market offering "licks" in the funk/fusion style but this book goes a lot further. The 16 challenging compositions by renowned Australian guitarist Peter O'Mara cover a variety of tempos and grooves and are presented using a real rhythm section (from Klaus Doldinger's "Passport") to achieve maximum authenticity. Rhythm guitar riffs are integrated into the overall groove and there is plenty of room for improvisation as well.
The audio play-along tracks are presented in an order of increasing complexity. CD 1 contains complete recordings of all instruments so that you can hear how each track can sound. CD 2 omits all guitar parts so that you can play along with the rhythm section and create your own soli and rhythm parts. MIDI files of all compositions are also included on CD 2.
Titles: Funky Unity