Music, Authorship, Narration, and Art Cinema in Europe: 1940s to 1980s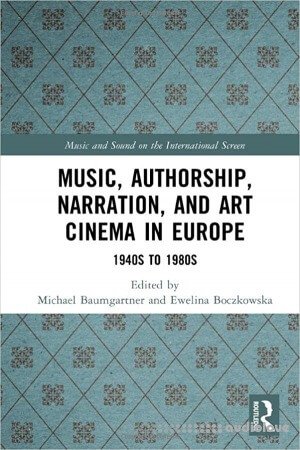 Music, Authorship, Narration, and Art Cinema in Europe: 1940s to 1980s investigates the function of music in European cinema after the Second World War up to the fall of the Berlin wall, a period when composers and directors embraced experimentation. Through analyses of music and sound in a wide range of iconic films from across Europe, the essays in this book provide a nuanced reconsideration of three core themes: auteur theory, art house film, and national cinema.
Chapters written by an international array of contributors focus on case studies of music in the cinema of Carlos Saura, Jean-Pierre Melville, the Polish School, and Romanian directors, as well as collaborations between directors and composers, including Michelangelo Antonioni and Giovanni Fusco, Federico Fellini and Nino Rota, Leo Arnshtam and Dmitry Shostakovich, and Peter Greenaway and Michael Nyman. The contributors shift the emphasis from a director-centered view to the working relationship between director and composer, and from the visual component to the sonic aspects of these films, without ignoring the close correlation between soundtrack and visual elements.
Enriching our understanding of the complex, intertwined nature of authorship in film, the role of film music, and sound, nation-state and art cinema, and European cinematic history, this volume offers a valuable addition to research across music and film studies.