DJ Screw: A Life in Slow Revolution (American Music Series)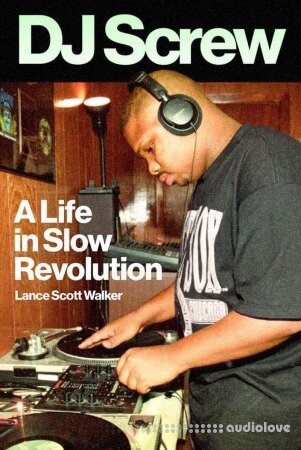 DJ Screw, a.k.a. Robert Earl Davis Jr., changed rap and hip-hop forever. In the 1990s, in a spare room of his Houston home, he developed a revolutionary mixing technique known as chopped and screwed. Spinning two copies of a record, Screw would "chop" in new rhythms, bring in local rappers to freestyle over the tracks, and slow the recording down on tape. Soon Houstonians were lining up to buy his cassettes—he could sell thousands in a single day. Fans drove around town blasting his music, a sound that came to define the city's burgeoning and innovative rap culture. June 27 has become an unofficial city holiday, inspired by a legendary mix Screw made on that date.
Lance Scott Walker has interviewed nearly everyone who knew Screw, from childhood friends to collaborators to aficionados who evangelized Screw's tapes—millions of which made their way around the globe—as well as the New York rap moguls who honored him. Walker brings these voices together with...