The Adult Music Student: Making Music throughout the Lifespan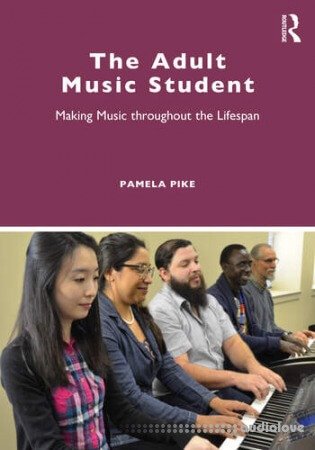 In music, while coaching groups of adults in ensemble settings and teaching them in the independent studio is a longstanding tradition, most tertiary-level music courses do not address the specific issues associated with teaching adults. The Adult Music Student addresses this gap, equipping music educators and professional musicians with the skills to provide optimal learning environments for adult music-makers, and exploring the process of learning and making music across the entire adult lifespan.
In chapters rooted in research and real-world experience, adult learning theory, assumptions and philosophy are presented within the context of musical situations. The author also addresses adult motivation, teacher attributes that facilitate learning, and specific strategies to engage adults at different psychosocial or developmental stages. Providing practitioners with both an understanding of how adults learn, and practical approaches that can be used immediately in various music settings, this book offers an essential guide for any instructor working with adult music students.