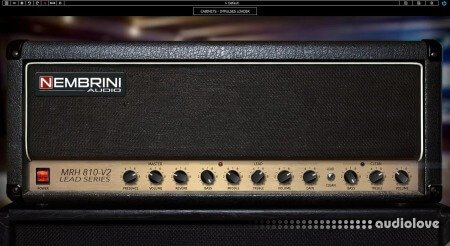 The MRH810 V2 Lead Series Guitar Amplifier is a redesign of the original Nembrini Audio MRH810 plugin modelled on a Marshall JCM800 2210*.
This legendary head is one of the most acclaimed amplifiers that became an iconic images in Rock History.
Since the 80s we have seen and heard this iconic amp growling from Madison Square Garden to small clubs and everything in between.
Two channels driven by four 12AX7 and four EL34 virtual tubes:
Lead Channel for the famous British 800 guitar tone heard in every rock genre, from classic rock to screaming and shredding metal for over 40 years.
Clean Channel for crystal clean, creamy crunch tone and a great platform for pedal based sounds.