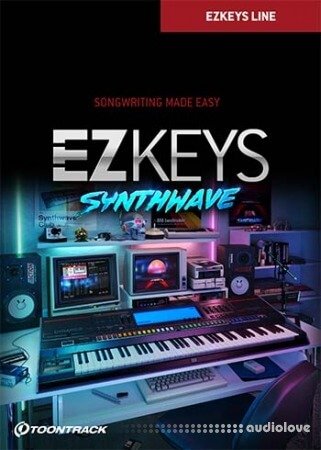 Bright and piercing leads, drone-like basses, retro effects and airy pads: this panorama of '80s-inspired synth patches for EZkeys covers the entire range – from the feathery light to the dark and ominously haunting.
Designed to offer an all-you-need take on the era-defining instruments and sounds that the synthwave genre originally stems from and what it is today, this EZkeys library includes round about 140 individually mixed, layered, saturated and complexly engineered presets. They are categorized in seven main banks ('Bass,' 'Keys,' 'Lead,' 'Guitar,' 'Plucks,' 'Pads' and 'FX'), so dialing up exactly what you're looking for will be as easy as it will be inspiring to quickly flip through the many alternatives.
If you're looking to get back to nostalgia to write some up-to-date pop songs, here's your modern-day flux capacitor to the neon-hazed time when we hung out at the arcades, could store entire programs on floppy disks, rented films on VHS tapes and, frankly, thought we'd be enjoying flying cars by now. Welcome to an absolutely riveting assembly of over-the-top synths inspired by the soundtrack of a generation.