We Make Dance Music Logic Pro X Film Score Template | EDM Sessions EP101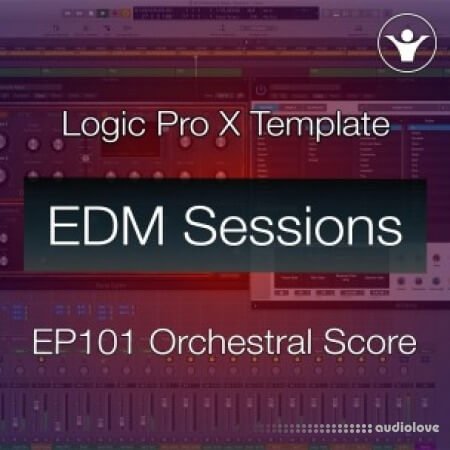 In episode 101 Mikas takes on a remix of one of his best work, Explorers is an ambien orchestral song with an electronic twist. We begin by opening the original project of Explorers in Logic Pro X. After a quick listening of the original we delete all of the MIDI parts and start from a fresh MIDI chord progression.
The chords are dramatic and instantly sound amazing because we are using the templates and all of the settings are saved in Logic Pro X.
We begin by replicating the MIDI parts to create a first Tuba and a lower tuba with a different key progression. We then move on to create a simple bass pad using the lower key of the MIDI chord progression. Then we are adding dimension by adding our angel pad to the mix using the same chords as the main strings we began the session with.
We then create some mellow bell stabs to mark the bar and add some drama. Then we move on to create an arpeggiator with a part of the chords we have. We then write some automation to build the tensions and bring up a maximum of emotions in the main part.
We then record a main lead part using logic pro x alchemy synth and a bell preset that work to perfection with the song. Moving on we add yea more automations and integrate the lead we just composed into the song.
May the sounds be with you.
Product Specs
12 Channels
10 Send FX Busses
3 EXS 24 Channels
5 Alchemy Channels
2 Reto Synth Channels