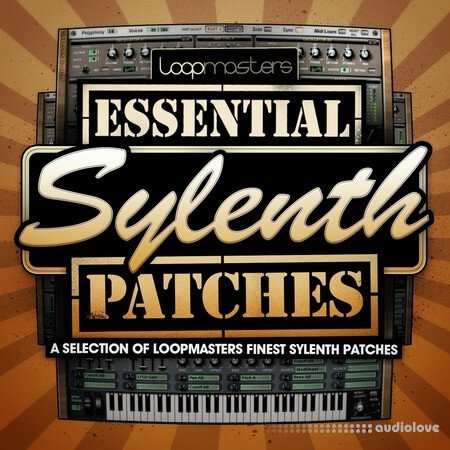 Loopmasters proudly present an awesome collection of Sylenth presets gathered from our pioneering Patchworx series.
Lennar Digital's Sylenth has been around for a while now, but the powerful euphoric sounds that are often associated with it are only just the tip of the iceberg. In this collection we not only have the Crystal glassy tones great for Trance and Progressive but we get a chance to show off some of Sylenth's nasty doppelganger side with a great collection of Techno and Dutch House sounds.
This collection features a few hand selected presets from each of our Sylenth Patchworxs series and has sounds included from everything from Dutch House, Trance, Techno, Progressive and House
Each preset sound also comes bundled with its own MIDI file, to show off the preset in all its glory.
Note: Lennar Digital Sylenth is required to use these sounds.
Essential Sylenth Presets contains: 100 Sylenth Presets and 100 MIDI files from the following incredible packs:
In detail expect to find 16 Progressive Presets, 33 Trance Presets, 16 Techno Presets, 16 House Presets and 17 Dutch House Presets.
If you like the Presets from any included pack within the product then use the included coupon code to get 20% off the full pack at any time!
The Patchworx series are brought to you by Loopmasters, and are a creative resource for producers who are looking to produce and perform their own musical parts, using genre specific sounds which have been designed by experts in their genre.
Patchworx titles will be released often and for a variety of the most popular soft synths, they are easy to download and install, and full instructions and support are available.
Create, Inspire and Perform with Massive Essentials - sound ammunition for your next production!
NOTE: The demo songs are from the full packs so not all sounds heard will be present in this Essentials product.
16 Progressive Presets,
33 Trance Presets,
16 Techno Presets,
16 House Presets and
17 Dutch House Presets.
100 MIDI Files