COLOVE HyperX for RC-20 Retro Color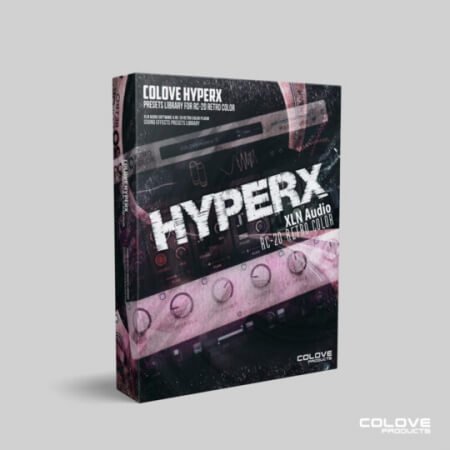 Hello everyone! OMG! New release COLOVE HyperX by our LA Team "COLOVE Products Sounds" and expansion of products series for plugins by pretty of quality sound company XLN Audio. XLN Audio is a music software company located in Stockholm, Sweden. Since the company was founded in 2005, XLN Audio's main goal has been to develop market leading music creation tools that are inspiring, powerful, and easy to use. Effects Presets Library "RC-20 Retro Color" included a 14 amazing presets for all musical genres but with emphasis a line for cinematic music.
It's universal Library for all who love make a perfectly nice music (Songs / Effects / Loops) etc.. Inspiring Trap or cinematic music should be great with these effects for RC-20 Retro Color by XLN Audio. We also recorded some large reviews for this release, have the 7 ready-made sound templates for FL Studio 20 with using "COLOVE HyperX". Learning Bonus templates will let you know which sound is better for input to get a good sound on output through RC-20 Retro Color Plugin Effects. This is amazing. It's what you been looking for to add character to tracks. RC-20 Retro Color be perfect for you to bring all own new sounds into a massive / dynamic audio feel. Join to us! Download a now it's must your "Must have" in sound building. Regards TM COLOVE LA.
IN DETAIL, THE PACK CONTAINS:
- PROMOS CONTENT - 2 PCS
- PRESETS - 14 PCS
- BONUS XS FL STUDIO 20 TEMPLATES TIPS - 7 PCS