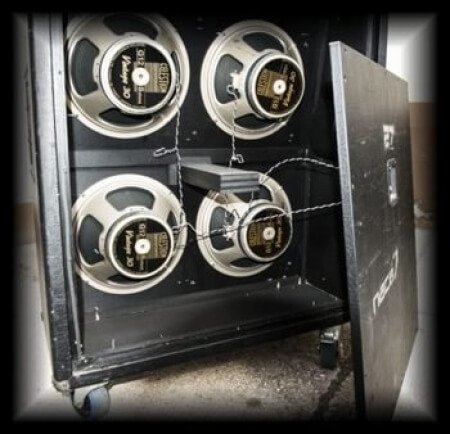 And here we go with the next Oversized Mesa™-Monster impulse response cab pack.
"Born" in 1992, and loaded with superb UK-made Celestion™ V30's (70 Watt-Mesa-version T4335) this cab has seen hundreds of stages.
It belongs to guitarist Christian "Hochi" Hochmuth from the Austrian Hardcore-Band NACA7 , and qualitywise – this cab plays in its own league.
Perhaps the best V30's-loaded cab we had ever to shoot.
BTW: For stereo-setups, we suggest to combine the IRs of this cab with our "MB-OS 412 Double-Whooper" for a real Mesa™-Wall-of-sound.
Resonance frequenzy = 99 hz
Content:
VH-MB-1992V30 44100Hz-16bit-170ms
VH-MB-1992V30 44100Hz-16bit-500ms
VH-MB-1992V30 44100Hz-24bit-170ms
VH-MB-1992V30 44100Hz-24bit-500ms
VH-MB-1992V30 48000Hz-16bit-170ms
VH-MB-1992V30 48000Hz-16bit-500ms
VH-MB-1992V30 48000Hz-24bit-170ms
VH-MB-1992V30 48000Hz-24bit-500ms
VH-MB-1992V30 96000Hz-24bit-170ms
VH-MB-1992V30 96000Hz-24bit-500ms