Smokey Loops Cinematic Terminator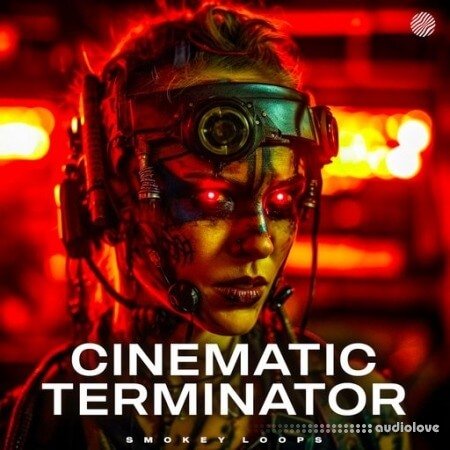 Introducing "Cinematic Terminator," a captivating sample pack created by Smokey Loops. Immerse yourself in a world of cinematic intensity with these five meticulously crafted Construction Kits. Each kit contains an arsenal of high-quality sounds and loops, carefully designed to evoke the futuristic spirit of the legendary Terminator franchise.
Inside this pack, you'll discover an array of versatile elements to fuel your creative process. Let the Arp Loops propel your compositions forward with their pulsating rhythms and captivating sequences. Unleash the power of the Synth Loops, as they soar through the sonic landscape, adding depth and emotion to your tracks. Harness the expressive melodies of the Piano Loops to evoke a sense of drama and tension, or use them to create delicate moments of introspection. To add rhythm and drive, delve into the Perc Loops, featuring meticulously crafted percussion elements that will infuse your productions with relentless energy. Envelop your soundscapes with ethereal atmospheres using the evocative Pad Loops, lending an otherworldly touch to your compositions.
Additionally, find an array of other carefully selected sounds and loops, handpicked to enhance your cinematic experience. The "Cinematic Terminator" sample pack is the ideal companion for composers, producers, and sound designers looking to create epic soundtracks, gripping trailers, or immersive gaming experiences. Whether you're scoring a futuristic action sequence or crafting a suspenseful moment, these meticulously crafted sounds will transport your audience into a realm of cinematic wonder. Explore the "Cinematic Terminator" sample pack by Smokey Loops and unleash your creativity in the face of the future. Embrace the power of this sonic arsenal and bring your projects to life with its dynamic and immersive soundscape.