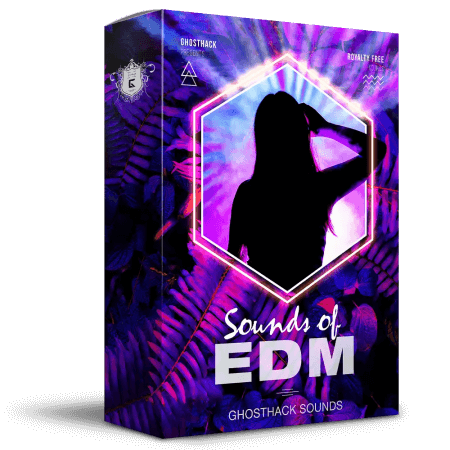 Introducing the Sounds of EDM sample pack, a musical masterpiece that will take your music production to the next level. Are you ready to create something truly unique and exceptional? Then look no further, because this sample pack has everything you need to create breathtaking electronic dance music that will leave your listeners spellbound.
This pack is not just any ordinary collection of samples, it's an emotional journey through the world of EDM that will take you on a sonic adventure. With live recorded vocals and saxophone and cello samples, you'll be able to infuse your tracks with an organic, human touch that will elevate your music to a whole new level.
The pack includes loops, one-shots, construction kits, and MIDI files to give you maximum flexibility and creative control. With melody, bass, and drum loops, you'll be able to build a solid foundation for your tracks, while the one-shots will allow you to add your own unique flair and creativity.
But what really sets the Sounds of EDM pack apart is the emotion it brings to your music. With every sample and loop, you'll feel the passion and energy of EDM coursing through your veins. You'll be able to create tracks that not only sound great, but also have a soul and heart that will resonate with your listeners.
Whether you're a seasoned music producer or just starting out, the Sounds of EDM pack is the perfect addition to your library. It will inspire you, challenge you, and ultimately help you create music that you can be proud of. Every file in the Sounds of EDM collection is 100% royalty-free and cleared for use in your projects. So what are you waiting for? Get your hands on the Sounds of EDM pack and start creating your own masterpiece today!
ONE-SHOTS
10 Claps
21 Cymbals
21 Hi-Hats
17 Kicks
28 Percussion Hits
9 Live-Recorded Snares
32 Snares
15 Toms
31 Atmospheres
7 Downlifter
25 Impacts
7 Risers
11 Uplifter
12 808s
9 Bass Shots
5 Bass Sustains
51 Synth Shots
LOOPS [90 - 150 BPM]
61 Long Vocal Phrases (dry & wet)
24 Ad-libs (dry & wet)
30 Bass Loops
29 Live-Recorded Cello Loops
28 Live-Recorded Saxophone Loops
27 Drum Loops
5 Kick & Snare Loops
8 Tom Fills
8 Tom Loops
27 Top Loops
49 Melody Loops
10 Vocal Loops
OTHER & SUMMARY
79 MIDI Files (Bass, Melodies)
2 Construction Kits
with 76 STEMs & MIDI
File Format: 24bit 44.1kHz .wav & .mid
Total Files: 888